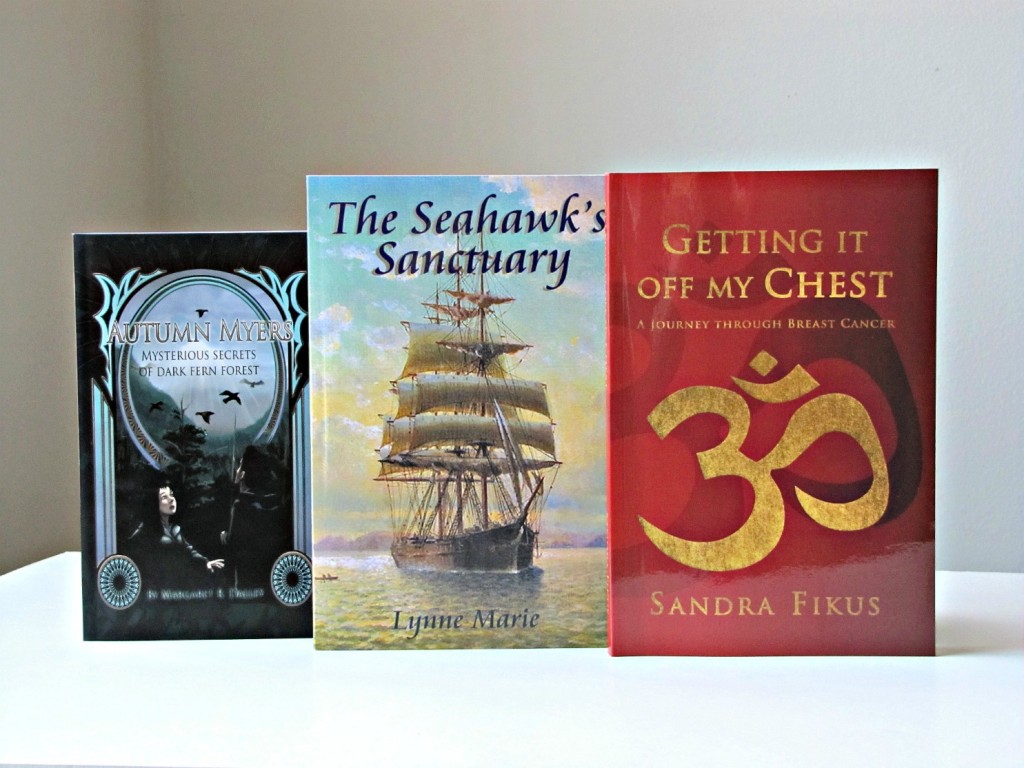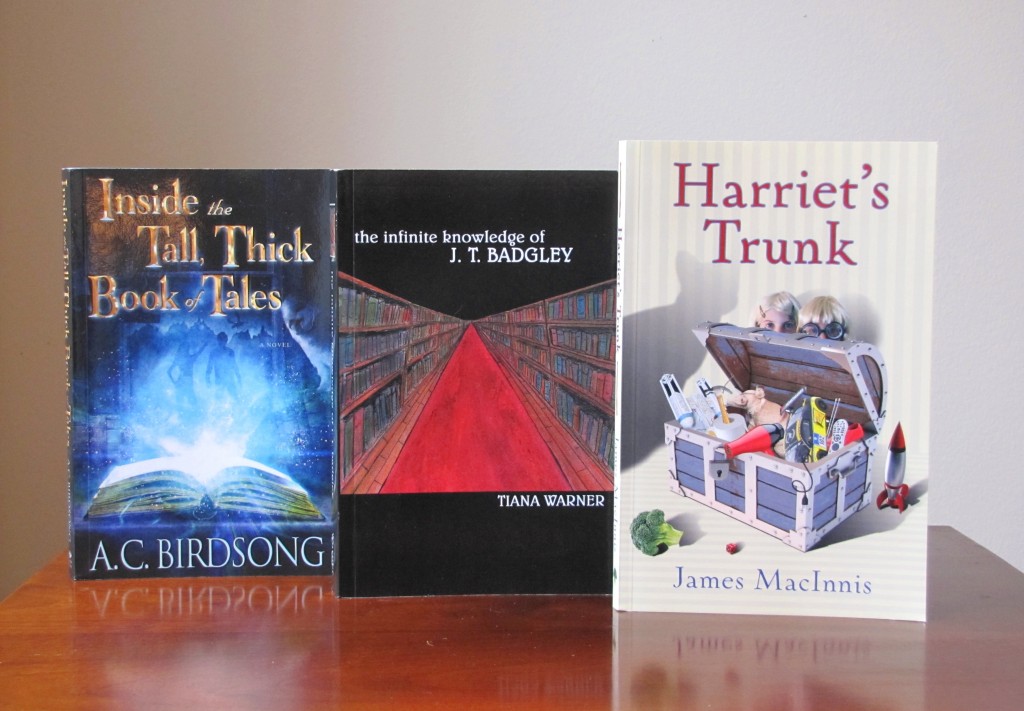 Listed below are books I've edited or provided manuscript evaluations for recently.
Mysteries and Thrillers
Brainwash by Pat Krapf. Brainwash is the first in Pat's series of Darcy McClain thrillers.
Eaten by Susan Crockford. See my interview with Susan.
Gadgets by Pat Krapf. Gadgets is the second in Pat's series of Darcy McClain thrillers.
Silent Witness by Tom Watts
Under the Skin by Nick Hahn. See my interview with Nick.
Young Adult Fiction 
Bullets, Blood and Stones: The Journey of a Child Soldier by Donna White
Haunted Journey by Wendy Truscott
Mysterious Secrets of Dark Fern Forest by Margaret Dalley
Warrior Girl by Matt Lazar and Amanda Thomas. See my interview with Matt and Amanda.
Children's Fiction 
Adventures of Maximojo: A Warp in Time by Julianne Bien
Harriet's Trunk by James MacInnis
Mischievous Molly by Carmela Lanzillotti
Vinnie! Star of the Show by Chantelle Saumier. See my interview with Chantelle.
Vinnie! The Hurricane by Chantelle Saumier
Historical Fiction
Beyond the Cape: Sin, Saints, Slaves, and Settlers by Braz Menezes
The Forgotten Flapper: A Novel of Olive Thomas by Laini Giles. The Forgotten Flapper is the first book in the Forgotten Actresses series.
The Lion's Lair by Lynne Marie 
The Loyalist's Wife by Elaine Cougler
The Seahawk's Sanctuary by Lynne Marie
Science Fiction and Fantasy
Dolphin Dome Chronicles by Janys Mikel
The Infinite Knowledge of J.T. Badgley by Tiana Warner. See my interview with Tiana.
Inside the Tall, Thick Book of Tales by A.C. Birdsong
Liberation by Robert Jennings. See my interview with Robert.
Romance
The Young Widow by Holli Irvine
Memoir and Biography
The Broker Who Broke Free by Maitreya Ishaya
From Miles to Millions by Bill Grenier
Getting It Off My Chest: A Journey Through Breast Cancer by Sandra Fikus
Ode to a Master–From Championship to Supreme Court: One Man's Remarkable Odyssey by Douglas Butler
A Path of Joy: Popping into Freedom by Paramananda Ishaya
Paul Brodie: The Man Behind Brodie Bikes by Paul Brodie
The Way of Nothing: Nothing in the Way by Paramananda Ishaya
Nonfiction
Live Beyond Your Dreams: From Fear and Doubt to Personal Power, Purpose, and Success by Riana Milne (self-help)
My Fat Little Rule Book by Jacquie Somerville (diet book)
The Write Stuff: Thinking through Essays by Marcie Sims, Wendy Chan, and Prita Sethuram (English textbook)